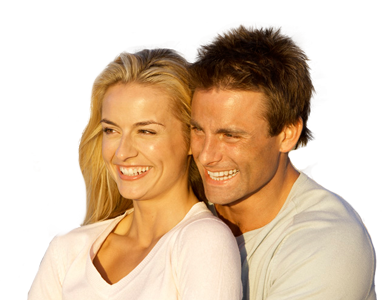 Botulinum Toxin & Dermal Fillers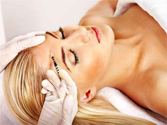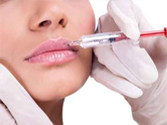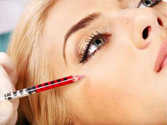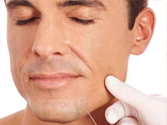 Spray tanning
Sienna x spray tanning gives a gorgeous, natural looking tan without the dangers of skin damage that can result from overexposure from the sun. Sienna x spray tan lets you look stunningly tanned all year round and lasts approx. 7 days depending on how well you maintain your tan.
The products contain luxurious, natural ingredients designed to care for and enhance your tan. Including moisturising, skin conditioning agents and sweet scented, mood enhancing fragrances, PARABEN, ALCOHOL & SLS FREE.
Patch tests are required 48hrs before treatment.
Solutions
8% Sun kissed glow with 8 hours developing time
10% Natural holiday glow with 8 hours developing time
*LIMITED EDITION* High intensity tanning solution develops in 1 hour *
** £15 tans every Thursday***
Eye treatments
Eyebrow tinting & Eyelash tinting: Tinting is a quick treatment with amazing results, with the ability to make eyebrows appear fuller and darker in a matter of minutes. It's a perfect solution to giving you dark, fuller looking eyes without having to apply layers of mascara. It's great for women who lead a very active life but can't live without applying makeup or want that made up look before even getting out of bed!!!
Patch test are required at least 24hrs before your appointment to avoid any kind of irritation or contra-indications.
We also offer eyebrow shaping to give your brows the shape needed to frame your face. The therapist will do this by tweezing, waxing and trimming the brows.
Facials
Facials use everything from oils, creams, gels and serums and massage to give you cleaner, healthier, brighter skin. A facial, cleanses, exfoliates and nourishes the skin to promote clear, well hydrated skin. Facials should be carried out every 28 days as this is the length of time it takes for your skin to renew itself allowing us to get rid of the dead skin cells and nourish the fresh ones.
Microdermabrasion
Microdermabrasion is a form of deep exfoliation which removes dead skin cells and improves the texture and smoothness of the skin. As well as simply creating a youthful glow, it can be used to treat a range of skin problems including wrinkles, fine lines, sun damage, flaking skin, enlarged pores, acne scars, pigmentation, dry skin, age spots, stretch marks and more.
Check our Facebook page for deals and offers on treatments! https://www.facebook.com/DKClinic/
Tattoo Removal
Laser tattoo removal
* Consultation are £20
As each tattoo is unique, removal techniques must be tailored to suit each individual case. Before tattoo removal treatment can go ahead a consultation is required, the laser therapist will discuss how many treatments are needed and how much each session will cost. A test patch will then be carried out to ensure you are eligible to receive treatments.
Laser tattoo removal is a simple, safe procedure with great results. Laser tattoo removal works by allowing the light produced by the laser to pass through the skin and break up the tattoo pigments into tiny particles. The body then disposes of these particles via its immune system. It usually takes up to 10 treatment sessions to ensure success, with regular intervals between sessions to allow the skin to heal.
The procedure can cause a stinging sensation during treatment which can be eased by applying a numbing cream to the area which we normally ask clients to come in 30 minutes before their appointment to apply.
Some clients also experience lightening or darkening in the area this is normal. Redness in the area is common after the procedure, but subsides quickly. We advise using a high-factor sun block while the skin is still sensitive after your treatment.
Why choose us?
Unlike many tattoo removal clinics, we are registered with the government's Care Quality Commission, which means you can be certain you're getting high-quality care from a regularly-inspected clinic.
What does treatment involve?
Q - Switched lasers give out pulses of high-power light, which are absorbed by the tattoo pigment. The energy in the light causes the ink to break down into smaller particles, which the immune system naturally cleans away.
How many treatments you will need depends on your particular tattoo, but as a guide:
Amateur tattoos typically take between 1 and 5 treatments – although we have seen tattoos taking as many as 10
Professional tattoos typically take between 5 and 15 sessions (and sometimes more – especially with resistant green pigments)
Small tattoos take around five minutes to treat per session
Large or multiple tattoos can take half an hour or more
We will be able to estimate how many treatments you will need and how much it will cost when you come in for a consultation. Some tattoos shrink significantly as we treat them, which means ongoing costs can fall.
If we need to do a patch test, it will be included in your consultation. We would rather you found out as soon as possible if it's going to be difficult to treat.
Come in for a consultation call us on 01305 782077 to book!
We will be able to give you more information about removing your tattoo when you come in and see us.
Skin Tightening
A facelift on your lunch hour
Virtually pain free
No downtime
Short treatment
Unparalleled safety
For all skin colours
Clear away aging skin
ClearLift represents the latest alternative to skin resurfacing and cosmetic surgery.
It's like laser surgery
ClearLift takes years off of your face in just minutes, providing similar results to chemical peeling and laser resurfacing. Treatment is virtually painless and has absolutely no downtime, making it the first laser treatment for sensitive areas of the body including hands, neck, and chest and around the eyes.
Chemical Peel
A chemical peel is a technique used to improve the appearance of the skin on the face, neck or hands. A chemical solution is applied to the skin that causes it to exfoliate and eventually peel off. The new, regenerated skin is usually smoother and less wrinkled than the old skin. The new skin is also temporarily more sensitive to the sun so we recommend avoiding direct sunlight for the first 24 hrs.
Generally light haired and fair skinned people are the best candidates for a chemical peel. The procedure does not work as well on dark skinned patients. The procedure is not recommended for individuals with infections, active skin disease, cut or broken skin, sunburns or active Herpes simplex 1 sores.
You cannot have this treatment if you are:
Nursing or pregnant.
Have taken Accutane in last six months.
Have psoriasis, eczema, dermatitis or rosacea.
Have used Renova, and prescription skin care products, products that contain ascorbic acid, bleaching or skin lightening agents or other acid based products in the last 48 hours.
Stretch Mark Removal
Why choose us?
These days, it is possible to treat older stretch marks – but we still keep to our honest, straight-talking approach. If for any reason we think something won't work for you, we'll tell you.
What does treatment involve?
For stretch marks that are still in the purple or red phase, we use a pulsed-dye laser to reduce redness and boost collagen. This means they'll be less noticeable and won't dip as much when they mature. It's a quick, painless treatment with really impressive results.
Come in for a consultation
We can tell you more about what we can do for your stretch marks and how long it might take when you come in and see us. To arrange your consultation call us on 01305 458282.
Laser Hair Removal
The pain associated with laser hair removal is dependent on the amount of energy that is being applied to the skin with each laser/light pulse. Because the hair roots are destroyed at 50°C - 60°C, the way that the energy is delivered to reach this temperature will dictate the level of discomfort. The heat can either be delivered in one quick burst to each hair follicle, or gradually built up over the entire treatment area.
SHR Fast & Comfortable Hair Removal
Long-lasting
Quick-treatments are usually under half an hour
No downtime, so you can return to normal activities immediately
Effective for all skin types, including tanned skin, as well as different hair types
Highest coverage rate ensures no untreated hair follicles
Perfect for any area of the body-including more sensitive areas like the face, neck and groin area
Safe treatment throughout the year
Virtually painless
Safe and effective
Hair removal is one of the aesthetic industry's most well-known and researched uses of lasers.
Millions of patients worldwide have enjoyed a life without unwanted hair thanks to SHR technology
Consultations are required if you are thinking about receiving any laser treatment. Our laser hair removal treatments are safe for all skin types and colours and are suitable for anyone looking for permanent, smooth results.
The laser used in the procedure is attracted to the pigment of the hair follicle, which means the darker the hair, the better it draws the energy, giving greater hair reduction.
At the consultation you will have a patch test, which allows the laser therapist to select the right settings for your skin type, whilst ensuring the highest safety at all times. It's important to tell us if your skin is not its usual colour - for instance if you have a tan, or have had a recent reaction to something as this can affect treatment.
Botulinum Toxin & Dermal Fillers
What can facial rejuvenation achieve?
It is natural for the skin to lose its elasticity as we age. This is because the tissues that keep the skin firm (collagen and elastin) become weaker. These changes lead to fine lines, sagging skin and other unwanted signs of ageing. Facial rejuvenation can effectively reduce wrinkles and tighten loose skin, giving you a more youthful look. All our consultations are free of charge and come with no obligation.
Botulinum injections
Botulinum toxin is effective at reducing lines and wrinkles associated with facial expression. Botulinum toxin injections are commonly used to treat lines between the eyebrows and on the bridge of the nose, forehead lines and furrows and crow's feet.
How does it work?
The injections temporarily block the transmission of nerve impulses to the muscles, which cause wrinkles and lines allowing these to relax. The treatment can also result in a brow lift.
What are the results like?
The results are very good and reproducible. Generally, the initial effect is seen within 3 days and the maximum effect is seen 7 days after treatment. This lasts approximately 3-4 months. Regular maintenance treatment every 3-4 months prevents recurrence.
Dermal fillers
Hyaluronic acid is a natural, major component of our skin. Its hydrating, lubricating and viscoelastic properties make the face well-rounded, smooth and well-defined. These qualities deteriorate with age: the upper and lower cheeks become sunken, wrinkles appear and the face's oval shape is lost, affecting its overall shape.
How does it work?
It is injected under the wrinkle to lift it from the inside and make it lessen instantaneously, thanks to the volume created. Dermal Fillers have immediate lifting and volume-producing effect, providing an alternative to surgery. It enables the curves and contours of the face to be redefined.
Botulinum Toxin
Frown Line (above nose) from £150
Forehead (Complete) from £250
Crows Feet from £175
Forehead and Crows Feet from £300
Lower face from £350
Dermal Fillers
Lips from £275/ml
Nose to Mouth Lines (Charges per side) from £275/ml
*all prices subject to consultation
PLASMA (PRP)
Also known as the Vampire Facelift or PRP (Platelet Rich Plasma) Therapy is an antiaging treatment which uses your body's own healing process to rejuvenate and restore the skin. The skin on our faces can be our worst enemy; it's always on show and is often the biggest indicator of passing time. As we age, deep wrinkles and lines appear around the face, damage from the sun shows through spots and marks, along with scars or pitting can leave us looking tired. The skin's colour can sometimes change to a grey a tone, making the face appear aged and tired.
What the treatment involves?
PRP is a non­surgical rejuvenation treatment; it works by using a part of the blood called plasma, which is known for its healing properties. In the treatment, a small amount of blood is taken from the patient in the same way as it would during a blood test. It is then placed in a centrifuge and spun to separate the plasma from red blood cells and other components. A topical numbing cream can be applied to the areas that require treating, before the refined PRP is injected into the skin using a needle. Key to PRP is the growth factors released from the platelets. When injected into the skin, the growth factors are released which stimulate the surrounding cells to start the healing. This encourages the production of collagen and preadipocyte cells to plump and add volume.
What are the benefits?
PRP treatment gives a rejuvenated, natural glow to the face. Skin appears less grey, and wrinkles or creased areas are given more volume. Worn skin texture appears rejuvenated and refreshed. The treatment is ideal for clients who wish to restore a more youthful appearance without surgery.
Thread Lift
Loose, sagging skin on the neck or face can occur as a result of ageing and weight loss, but for some it's caused by their genetics resulting in a loss of elasticity in the skin, the issue becomes more prominent with old age, but for those genetically affected it can appear as early as the late twenties.
What areas can be treated with Thread Lift?
Thread lift can be used to improve the appearance of a sagging skin of the face, we personalise your treatment to suit your needs to ensure you the best results.
Who is a thread lift suitable for?
Thread lift is suited for people between the ages of 40 and 70.The procedure is most effective on skin that has minimal sagging. If you are looking for results that are more effective and long lasting than Botox and other fillers, then a thread lift is the best option to achieve lasting results. If you are put off by traditional surgery then a thread lift is great as it is minimally invasive.
What are the advantages of a thread lift?
The great thing about a thread lift is that it offers quick recovery together.
Local anaesthetic is all that is needed. Another good factor about the thread lift is that it is much more affordable than a regular face lift, and the results are long lasting.
How does it work?
A tiny entry will be made by the ear then fine threads will be placed
The threads are made from polydioxanone (PDO) – the same material used for medical stitches, which dissolve naturally in the body over time.
Once the threads are in place, your body starts to produce new bundles of collagen around each thread and this in turn creates a subtle yet effective lift. The results differ for each person, but are very natural giving a rejuvenated and refreshed look.
How long does a thread lift take?
A typical thread lift procedure takes as little as one hour.
How long do the results last?
A thread lift's lasting power depends on the age of the patient at the time of procedure and how much sagging the thread lift has corrected. It should be noted that sagging will return over time.