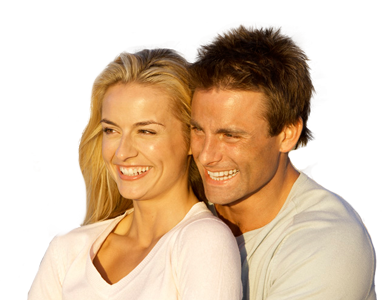 Laser Hair Removal
The pain associated with laser hair removal is dependant on the amount of energy that is being applied to the skin with each laser/light pulse. Because the hair roots are destroyed at 50°C - 60°C, the way that the energy is delivered to reach this temperature will dictate the level of discomfort. The heat can either be delivered in one quick burst to each hair follicle, or gradually built up over the entire treatment area.
Traditional laser hair removal is similar to lifting a very heavy weight. You may be able to lift the weight, but it will be hard and potentially cause unwanted damage to the muscle. SHR is exactly like lifting a small weight multiple times. In the end you have lifted the same amount of weight, but it was done without difficulty and no adverse damage.
SHR Fast & Comfortable Hair Removal
Virtually painless with no medication or other pre-treatments required
Long-lasting
Quick-treatments are usually under half an hour
No downtime, so you can return to normal activities immediately
Effective for all skin types, including tanned skin, as well as different hair types
Highest coverage rate ensures no untreated hair follicles
Perfect for any area of the body-including more sensitive areas like the face, neck and groin area
Safe treatment throughout the year
Safe for all skin types
Virtually painless
Millions have already done it
Safe and effective
Hair removal is one of the aesthetic industry's most well known and researched uses of lasers.
Millions of patients worldwide have enjoyed a life without unwanted hair thanks to SHR technology
Clinically proven technology
SHR technology has been the subject of numerous white papers, peer reviewed articles and other professional studies. In studies comparing SHR to other laser hair removal technologies, SHR was found be highly effective while resulting in minimal pain*.
Consultations are required if you are thinking about receiving any laser treatment. Our laser hair removal treatments are safe for all skin types and colours and are suitable for anyone looking for permanent, smooth results.
The laser used in the procedure is attracted to the pigment of the hair follicle, which means the darker the hair, the better it draws the energy, giving greater hair reduction.
At the consultation you will have a patch test, which allows the laser therapist to select the right settings for your skin type, whilst ensuring the highest safety at all times. It's important to tell us if your skin is not its usual colour - for instance if you have a tan, or have had a recent reaction to something as this can affect treatment.