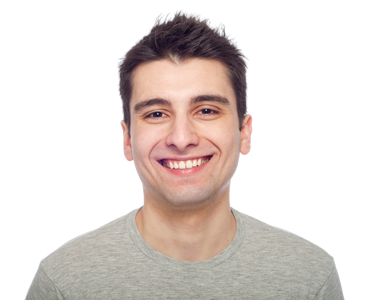 What is a Dental Implant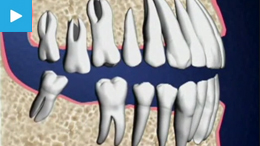 The most common question we are asked is: What is a tooth implant?
A dental implant is an artificial root replacement that is used to support one or more false teeth. Usually, tooth implants replace missing teeth which have been removed due to injury, disease or decay. It is usually more comfortable than a dental plate or crown and so implants are becoming very popular.
Implants can be implemented to replace either a single missing tooth, more than one or an entire set. In the first instance tooth implants can seem more expensive if compared to other solutions like bridges but in the long run they are cheaper as they last longer and maintenance costs are much lower. From the medical point of view implants are superior to other teeth replacement solutions as they look and feel - and more importantly - function like your own teeth.
What are the benefits of tooth implants for you?
They can replace one or several or your teeth without the need of filing down your adjacent teeth.
They can give support to a bridge, so you don't have to wear a removable partial denture
If you decide to have a denture, having several tooth implants as a support can make it more comfortable.
They can stabilise the jawbone, helping to keep the bone integrity for longer.
Connections and the abutments that are using these connections are major factors in the long term viability of implant treatments. They have to be very strong and also extremely good at transferring forces back to the implant then to the bone. Micro movements are the main risk factors for bone loss so any abutments have to be a perfect fit to avoid these at all cost.
Patients are choosing tooth implants more and more often these days because they understand that the result will be functionally and aesthetically preferable as well more natural than dentures or dental bridges.
Our prices are very competitive.
All on 4
If you have lost all you teeth , unsecured, traditional dentures are a solution which in many cases has limited success. At times painful, inconvenient and instable, such dentures can make chewing foods difficult, which could stop you from eating many of the foods you once enjoyed.
However, modern dentistry has solutions to suit a variety of needs. The All on 4 treatment option is one such solution. The All on 4 treatment concept replaces your missing teeth with a full dental bridge supported by only four dental implants. With less implants needed, overall treatment time is reduced. The unique All on 4 solution also ensures greater stability in the bone, reducing the need for bone graft surgery to increase bone volume.
We would be able to place temporary provisional teeth on the same day after treatment. These provisional teeth look and feel much like natural teeth, and you can lead a normal life immediately after surgery. After a few weeks healing time, your dentist will place your final bridge. Your quality of life is improved, and you can start enjoying your favourite foods again.