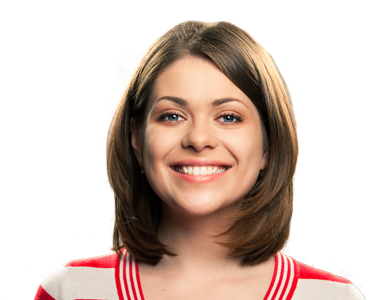 Our Technology
Dental laboratory services
Our laboratory services include:
Cosmetic & Private prosthetics
Implant retained prosthetics
Hybrid and precision attachment cases
Partial dentures
Clinically trained staff
Chairside set-ups for outstanding aesthetics
Cosmetic denture experts
Repairs, adjustments and additions to dentures while you wait
Copy dentures
Reline, rebase and cleaning service
Sleep apnoea and snoring appliances
All sports mouth guards and bleaching trays
Veneers
Veneer - a Veneer is a thin layer of material placed over a tooth, either to improve the aesthetics of a tooth or to protect the tooth's surface from damage. There are two main types of material used to fabricate a veneer: composite and dental porcelain. Veneer's are created by our dental technician in the laboratory, and later bonded to the tooth, typically using a resin cement.
Procera
Nobel Procera
Nobel Procera prosthetics are designed using cutting-edge scanning and software technologies, then manufactured according to the medical device standards at state-of-the-art production facilities which maximize quality, safety and precision of fit. Nobel Procera offers a complete range of cement-retained crowns and bridges on natural teeth and abutments. Achieve high prosthetic flexibility – from coping and bridge frameworks to full-contour crowns and temporary full-contour bridges. Choose between all-ceramic and metal materials, we offer – Titanium, Zirconia and Emax with our Procera scanner.
Emax
What is e.max® Press

A family of products, and a variety of processing techniques, e.max is really a complete ceramic system designed to provide aesthetic, metal free solutions for most indications. e.max is the only lithium disilicate ceramic in dentistry today. This unique material can be milled from pre-manufactured block, or it can be
pressed from a pre-manufactured ingot.

e.max Press Ceramic Benefits
Cementable: Pressing eliminates porcelain porosity resulting in higher strength.
Precise Fit: No Condensation Shrinkage improves fit and reduces adjustment time.
Indications
Anterior Crowns: Optimal aesthetics and reliable strength are achieved by "pressing" the e.max lithium disilicate into a coping, then veneering the coping with Ivoclar's e.max Ceram to achieve translucency and internal effects.
Posterior Crowns: The e.max posterior crown is pressed to full contour, then stained and glazed.
Dentures
We offer many types of dentures:
Partial Acrylic
Full Acrylic
Partial Chrome
Full Chrome
Immediate Denture
Reline
Addition
Repairs
A Denture appointment would start with impression taking. The denture should be complete within 6 Weeks from the time of the initial appointment with the patient attending surgery for a bite appointment, a try in appointment and the final fit appointment.
Implants
At DK Dental Laboratory we guarantee the finest quality implants for the best results every time. Our implantology department uses a highly effective blend of expertise, experience and the latest technology to deliver amazing results. We review the technology and equipment we use on a constant basis to ensure that we offer clients the finest quality products and the latest treatments and dental appliances on the market. We are proud to be at the forefront of the dental industry and are always eager to embrace new innovations.
Crowns & Bridges

We have had many years of experience creating bespoke, high quality crowns and bridges. Our dental technician uses expertise, creativity and experience to produce durable and strong, yet beautiful, restorations, which restore function, as well as enhancing the aesthetics of the smile. We use only the highest quality materials and we review the materials and techniques we use on a regular basis to ensure that our clients get the very best results.

We pride ourselves in delivering the highest standard of service and the finest quality restorations; patients can rest in the knowledge that they will only receive the best from us. We use the latest techniques and the best materials to provide optimum function and
Our range of products currently includes:
Emax
Titanium
Zirconia
Procera
Vita